Click a book cover image below to purchase
books by Suzanne Jenkins!
~~~~~~~~~~~~~~~~~~~~~~~~~~~~~~~~~~~~~~~~~~~~~~~~~~~~~~~~~~~~~~~~~~
 Welcome to the Official Website of Best Selling Author
Suzanne Jenkins
 NOW AVAILABLE FOR PRE-ORDER PAM OF BABYLON #15!

COMING SOON!
The book that started the series, Pam of Babylon.
---
FREE Gifts for You!
Suzanne's New Science Fiction Series,
Click here and fill out this form,
You'll receive two FREE Gifts;
Short Story Prequel to
First Sight, How Jack and Pam Met
AND
You'll receive an email with links to the current downloads
of Memory of the Color Yellow!
Click here to read more about Memory of the Color Yellow.
---
The Ultimate Beach Read
Pam of Babylon Romance Boxed Set!
Pam of Babylon Series #1-#5 Plus A Bonus Short Story!
---
Buy Suzanne Jenkins books at: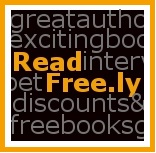 Save
Save
Save
Save
Save
Save
Save
Save
Save
Save
Save
Save
Save
Save
Save
Save
Save
Save
Save